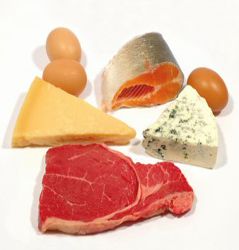 Nutrition sources
Protein:
first-class:chicken, turkey, fish, beef (these his protein content 20%), albumen (10%), these are a basic.
second-rate: protein powders, light cheeses, cottage cheeses, we use these as a supplement

Carbohydrate

first-class:rice, oats, corn flake
second-rate: cooked potato , durum and pasta with full extraction , grains, leguminous, bread with full extraction

Fibre

vegetables 

Fat

first-class:linseed oil, oilseed, fish oil, olive oil (cooking), extra virgin olive oil (dressing).
second-rate: saturated fats (physically all fat that is firm, animal fats etc.) let us keep these fat sources beneath in our diet!

Water


The human body "includes" about 80% water. You should drink 1 liter water/ 20 kg body weight, who is 80 kg- min 4 liter, 90 kg- min 5 liter.

Oldal: NUTRITION
FLEX SUPPLEMENTS - © 2008 - 2018 - flexsupplement.hupont.hu
A HuPont.hu honlap ingyen regisztrálható, és sosem kell érte fizetni: Honlap Ingyen.
A HuPont.hu ingyen honlap látogatók száma jelen pillanatban: