Kai Greene in Madrid (Oct 2013)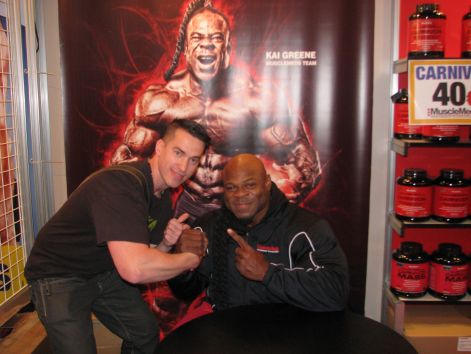 Welcome to 'FLEX SUPPLEMENTS'


You will find lots of Sports Nutrition Supplements and Bodybuilding Supplements at greatly discounted prices.(Charleville, Co. Cork )

Please take the time to look around our store. If you don't find what you are looking for or you have any questions please drop us an email at flexsupplements@yahoo.com or call us at 086 236-7160 (eng) or 086 234-2436 (eng and hun).

Start shopping for Sports Nutrition Supplements...







Find us on Facebook:FlexSupplement.hupont.hu
Protein:
Scitec Nutrition 100% Whey Protein Professional, 5 lbs (2.3 kg) € 50.-
Excellent quality ultrafiltered whey protein concentrat!
Flavour: chocolate coconut, strawberry white chocolate, vanilla, choco rocky road, cappicino, banana
Pre workout:
USPlabs JACK3D (45 servings, 250 g) € 35.-
2010 Best Pre-Workout Supplement Award and bestseller in US!!!!
Get Jacked With Muscle Gorging Strength - Energy - Power & Endurance Support!
BSN No-Xplode 2.0, Advanced Strength - 1.1 Kg € 48.-
Extreme Pre-Training Energy & Performance Igniter!


MusclePharm ASSULT (736 g , 32 servings) € 40.-
Train like an UNCHAINED BEAST!
CELLUCOR C4 EXTREME (171 g, 30 servings) € 30.-
Exploseive workout!
Scitec PUMP n GO, (160 g,16 servings) € 20.-
Non-Stimulant Pump And Performance Booster!
Sci-Fit CAFFEINE (200 caps, 200 mg per serving) € 15.-
Fast acting Stimulant!
CREATINE products:
Scitec KING CREATINE, 120 caps € 30.-
Hard-Hitting Dose of Creatine Hydrochloride!
The Greatest Solubility & Bioavailability Creatine!
59 Times Greater Solubility Than Creatine Monohydrate!
SCITEC NUTRITION CREA COMBAT (150 caps) € 30.-
CREA COMBAT is an 11 component bioactive Creatine complex. Our "Multi-Creatine" blend at a 5000 mg dose is over the minimum amount (3000 mg) that's scientically proven to increase performance in successive bursts of short-term, high-intensity exercise like weight training and all-out interval cardio.

Cell-Mass 2.0 (50 servings) € 45.-
Advanced Strength!
Concentrated Post-Workout Recovery!
CELLMASS is post-workout/nighttime recovery agent, designed to accelerate muscle recovery, power and endurance. When the hard work in the gym, in the ring, or on the court i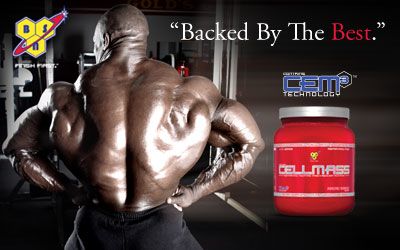 Top fat loss products:
[BRUTAL Nutrition] BLADE
(120 caps) € 30.-
- BRUTALLY EFFECTIVE FAT BURNER
- BE CUT LIKE A BLADE
- 6 PACKS PERFECT SEPARATION
- METABOLISM ON THE ROOFTOPS
[BioTech USA] L-Carnitin 100.000 Liquid (500 ml) € 30.-
L-Carnitine: Get Energy and Burn Fat
Flavor: apple, cherry
10 ml- 2000 mg L-Carnitine

Testosterone Boosters:
[Universal] Animal Stak € 40.- (3 weeks supply)
[PrimaForce] D-Aspartic Acid, 100 g, ( 1 month supply) 30.
-
[Edge Performance] D-Aspartic Acid, 120 caps, ( 1 month supply) 30.
-
D-Aspartic Acid (DAA) is the newest natural testosterone boosting supporter on the market!
Amino Acids:
MHP Glutamine-SR 1000 g € 50.-
Muscle Feeder!! Fast and continual release profile for increased muscle growth!!
REFLEX BCAA, 500 caps € 35.- (out of stock)
The BCAA's l-leucine, l-isoleucine and l-valine are probably the most essential amino acids for athletes in training. They account for 33% of muscle protein.
1 capsule provides; L-Leucine 250mg L-Isoleucine 125mg L-Valine 125mg Vitamin B6 0.2mg!
Scitec MEGA ARGININE, 90 caps € 30.- (out of stock)
Arginine, as a precursor to nitric oxide, dilates blood vessels leading to great pumps, vascularity, and it may increase oxygen levels to the heart and other muscles!
Scitec GH-SURGE, 90 caps € 20.-
The select amino acids in our formula help in synergy to raise the natural growth hormone production in your body safely.
Vitamines:
Scitec Nutrition Daily Vita-Min ( 120 tabs) € 20.-
Special multi-formula with beta-carotene. Each tablet provides 28 essential nutrients, long acting B-Complex and C vitamins, plus 13 essential minerals including chromium, selenium and zinc.


Scitec Nutrition MULTI Pro 30 servings € 30.-
PROFESSIONAL LEVEL MULTI-VITAMIN & MINERAL FORMULA (Stronger than Animal Pak!!!)
Scitec Nutrition JUMBO PAK (44 packs) € 40.-
All-in-one muscle & performance maximizer
Scitec Nutrition VITA-C 1100 (100 caps) € 15.-
OPTIMUM NUTRITION OPTI-WOMEN ( 120 caps) € 35.-
Weight gainer product:
Brutal Nutrition Brutal Gainer ( 3,6 kg) € 60.-
The new generation of weight gainers has arrived.
Our first tester said: "F...ing good stuff!"
- QUALITY MASS BUILDER
- 33% WHEY PROTEIN
- CREATINE BLAST TECHNOLOGY
- STEROLOGICAL ANABOLIC ENGINE
JOINT support:
Scitec Nutrition JOINT-X ( 100 caps, 25 days supply)€ 20.-
Complete joint care
Other products in stock:
Scitec LEAN BOSS 150 caps
30.-
Lose fat, gain hard muscle!! Look like a BOSS!!
Lean Boss is an extreme body recomposition and performance booster formula, meaning that it will help you lose fat and gain hard muscle, while providing a serious edge in training and recovery!
SmartShake € 15.-
The World's Smartest Shaker With 2 Storage Compartments!

Padded lifting straps € 10.-
Dr. Natura COLONIX program € 65.-
The DrNatura® family of natural cleansing products and herbal supplements support your body's own detoxification abilities.
Advanced internal cleansing program.
-T-shirts in different styles
- Check T-shirt tab for examples